The 1st Shanghai Overseas Returnees Entrepreneurship Conference was hosted by Shanghai Experts of The Thousand Talents Plan of Shanghai, Overseas Returned Scholars Association Chamber of Commerce, Science and Technology Commission of Shanghai Municipality and Shanghai Pudong New Area People's Government in July 2013. Dr. Ping Wu, founding partner of SummitView Capital, launched this conference, took the chair and hosted three successful Entrepreneurship conferences from 2014-2016 as well. The conference has become a symbol of Shanghai encouraging and supporting the development of returning overseas students, with the aims of helping to implement the Strategy of Reinvigorating China through Human Resource Development, optimizing the entrepreneurial environment of returnees, summarizing returnees' successful experience of innovative ventures, announcing and spreading the latest talent policies, clustering the strength of innovation and capital, and helping innovative returnees pursue and realize their "Chinese Dreams."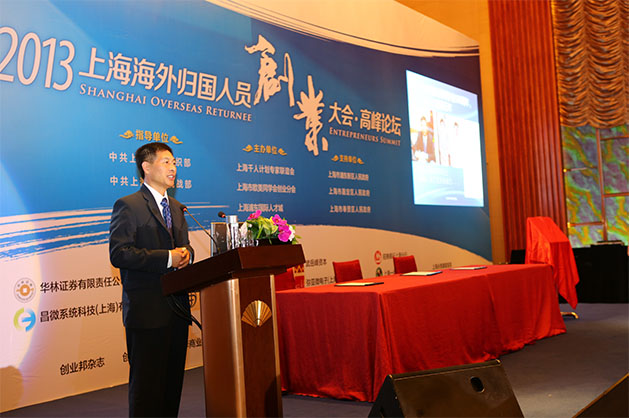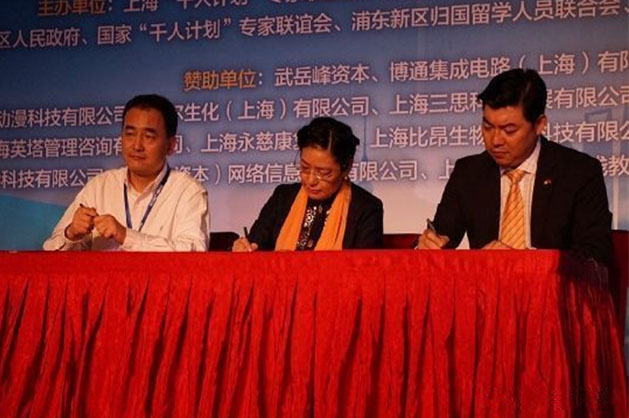 Above: Dr. Ping Wu, the founding Partner of SummitView Capital, was giving a speech as the president of the conference.
Below: Feng Li (Left 1), the founding Partner of SummitView Capital, was signing the contract with the project on behalf of The Shanghai International Talent Fund.